Discover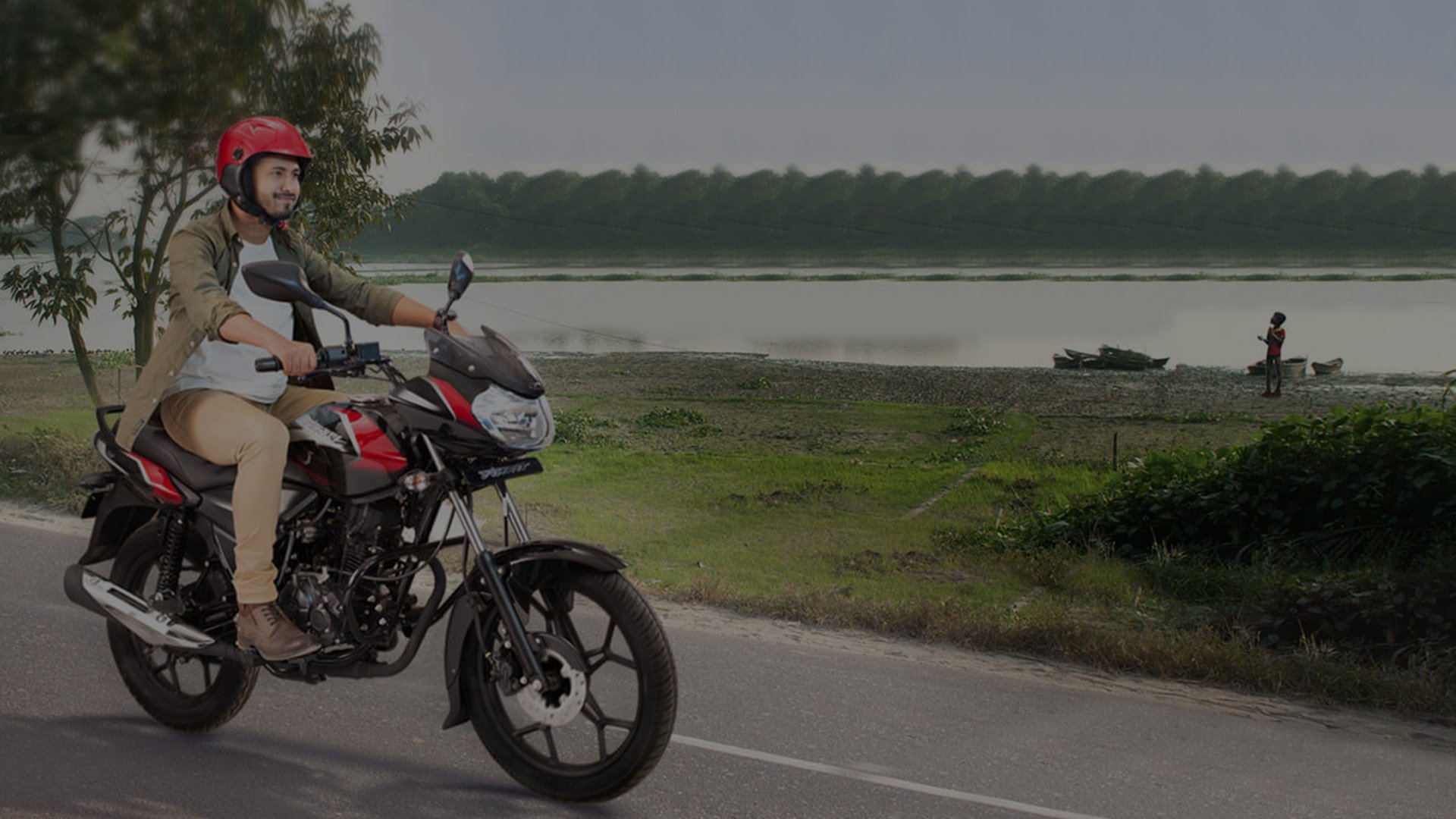 Daily Rides made
Exciting
Put the fun back into everyday riding as
you powerfully zip to and fro in the city
explore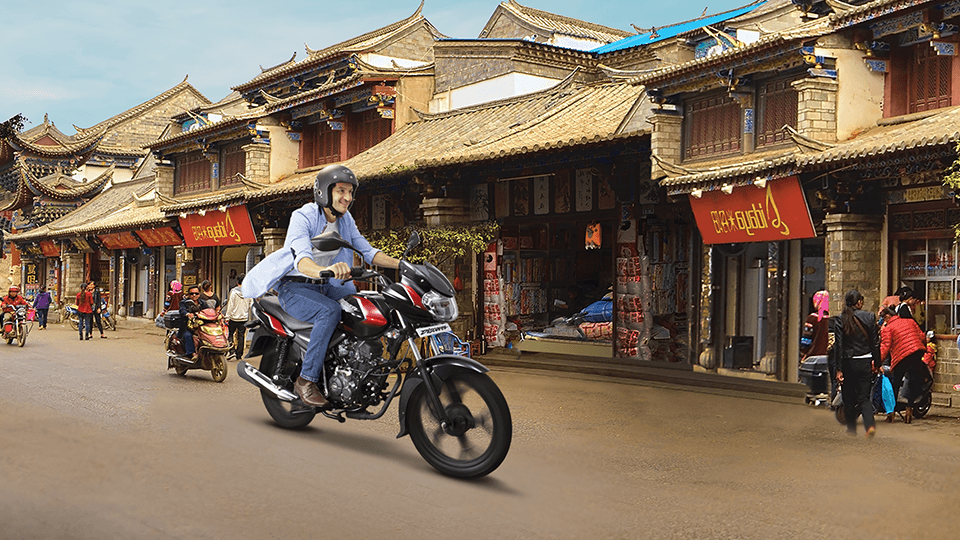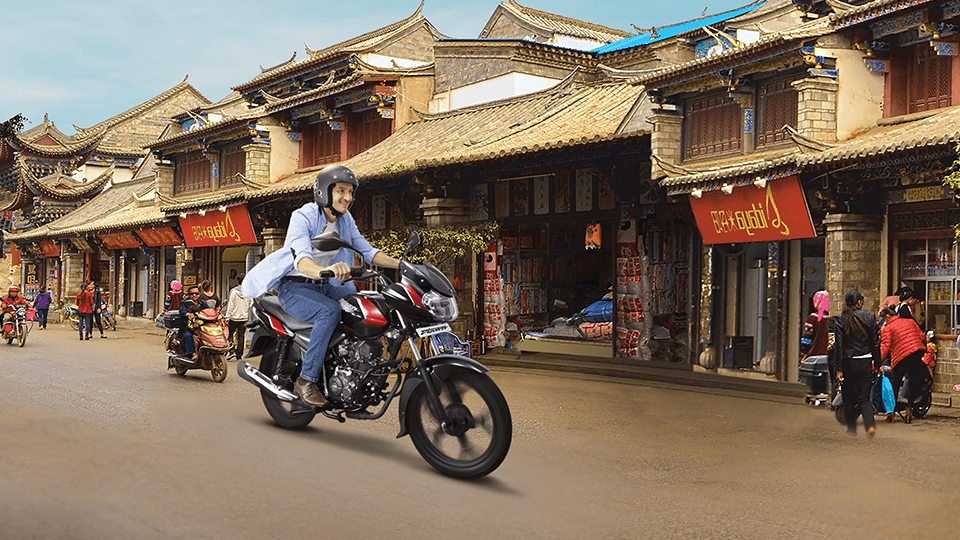 Best City Performer
Go up and down the same busy lanes repeatedly, with the best pickup and drive-ability on city streets.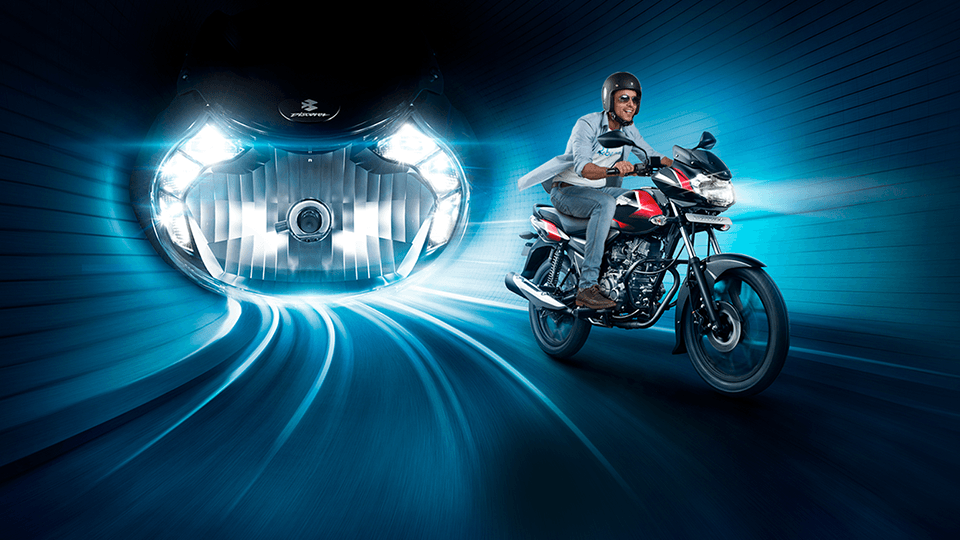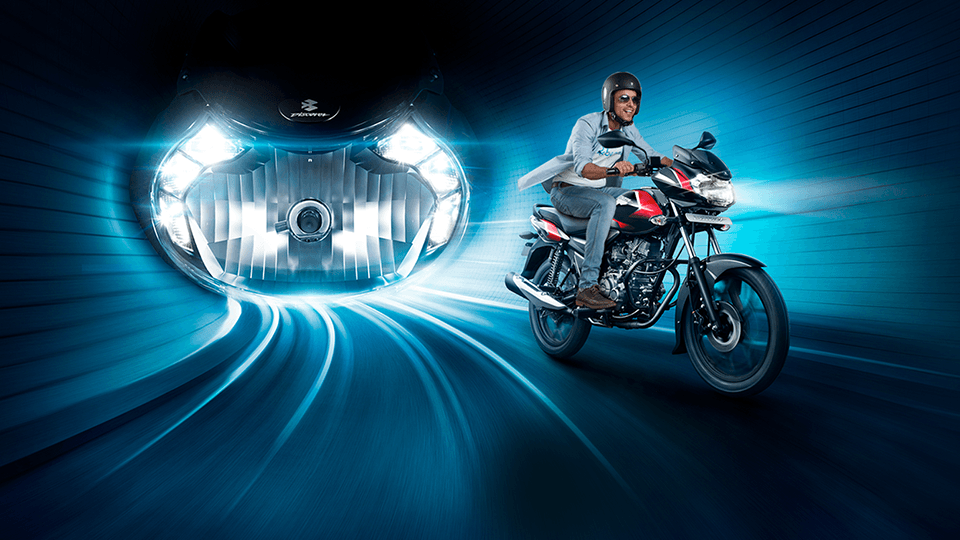 Unbelievable Mileage
Powered by an engine with mean mileage you have the liberty to take on every extra ride on the Discover with a smile.
TECHNOLOGY & FEATURES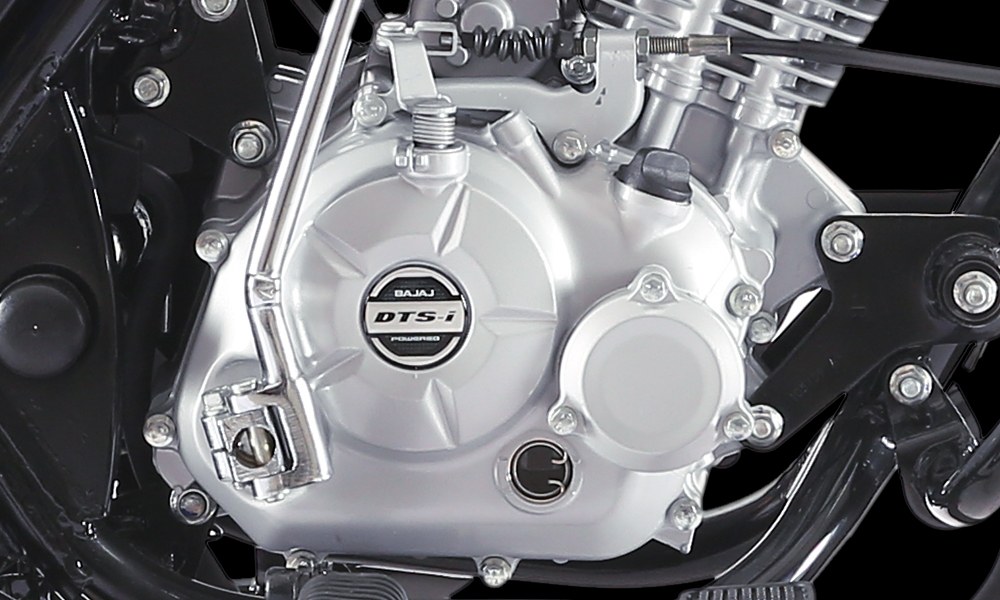 DTS-i Technology
Optimal fuel combustion for better power and care-free spins every day.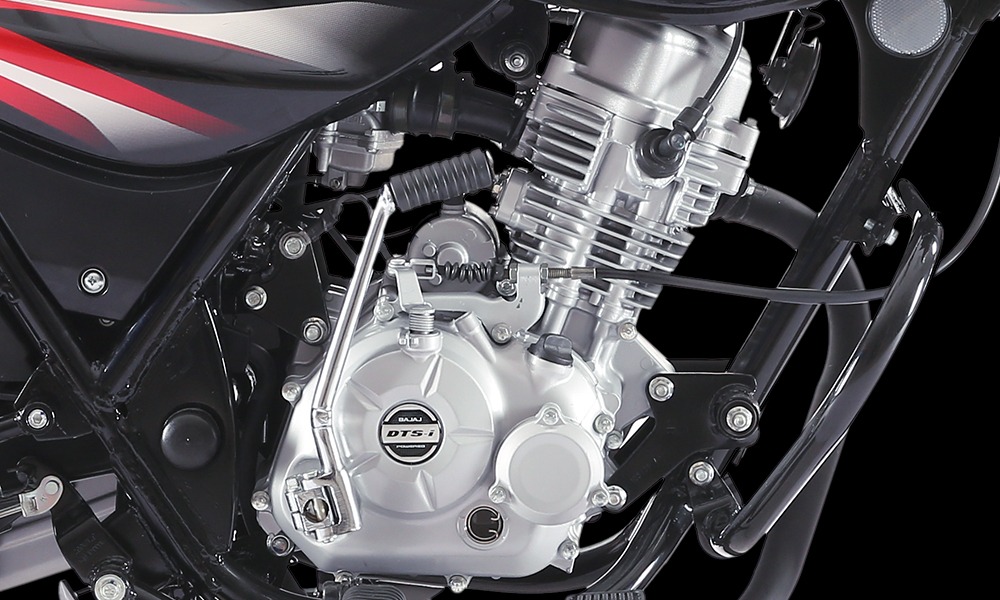 4-Stroke Air-Cooled Engine
Delivers the right amount of power needed for slow city rides or to pace on outer roads.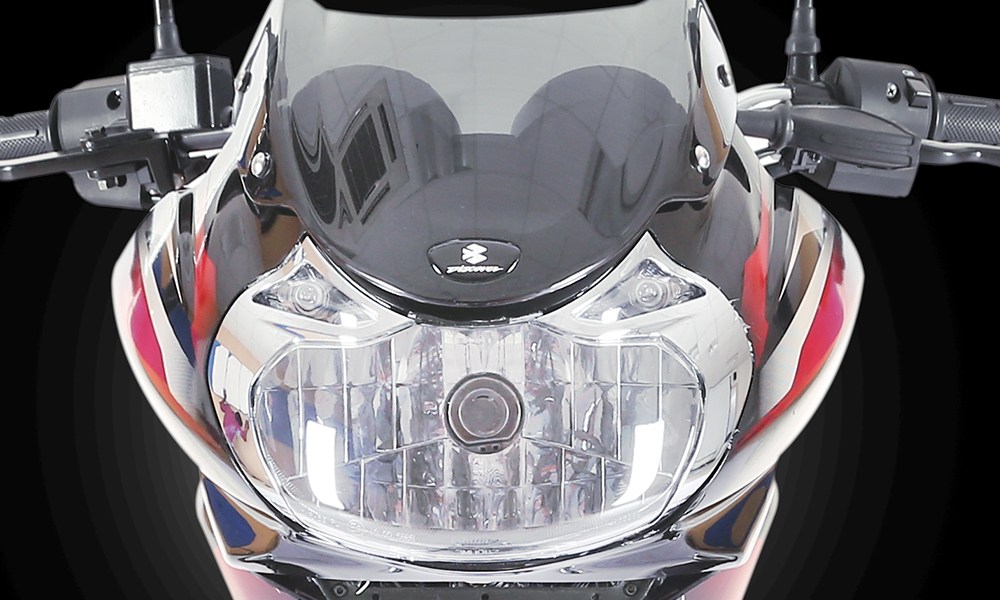 Double-LED DRLs 12V DC Headlamps
Striking double DRLs classily announce your presence, and a powerful DC headlamp to lead the way on your evening spins.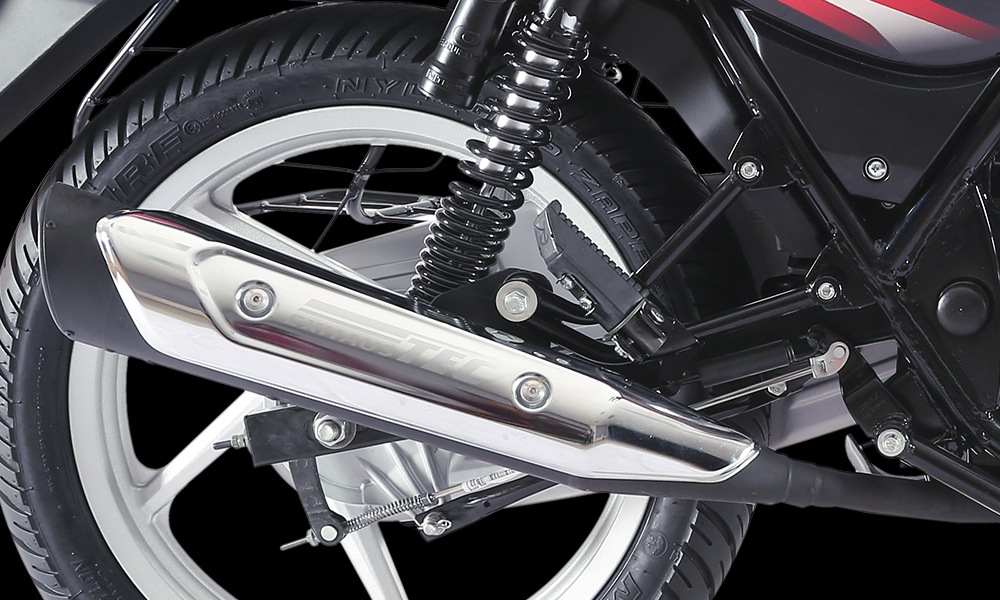 ExhausTEC
Booted torque at low RPMs so you navigate through congested lanes without over-burning fuel to produce power.
Telescopic Front Forks with Superior Rear Suspension
Challenge unknown routes with superior suspension that allows for 16x longer travels compared to competition.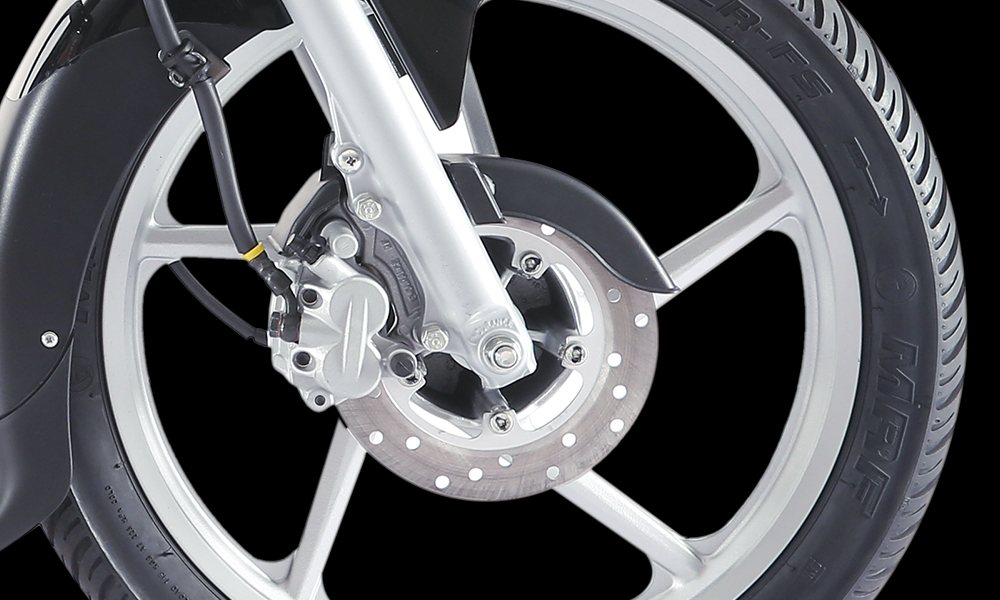 Front Disc and Rear Drum Brake
Backed with a 200mm front disc and a 130mm rear drum brake, you're always equipped to come to a clean stop.
EXPLORE THE COMPLETE RANGE